Shindig - A Tribute to the 60's
Saturday May 20, 2023 at 7 PM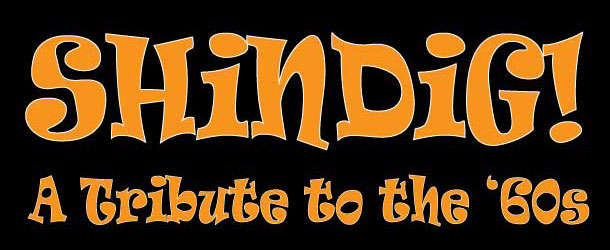 Immerse yourself in the '60s music scene!
SHiNDiG! A Tribute to the '60s always delivers an entertaining trip back to the greatest and most diverse decade of rock and roll music. Covering over 90 different bands from that period in time where music told the story of an entire generation - Early '60s, British Invasion, Psychedelic, Pop, Girl Groups, Woodstock... are all part of the show!
Featuring songs by The Beatles, The Beach Boys, The Monkees, The Rolling Stones, The Supremes, Herman's Hermits, Cryan' Shames, The Mamas and the Papas, Sonny and Cher and the best 'girl groups', SHiNDiG! recreates "true to the originals" renditions of the 45's played on AM radio during this decade of great music. And the unique, period look of the band mirrors each set of music that they deliver adding to that feeling of being immersed in the '60s music scene!
Tickets:
$22(in advance) $25(at the door)
Students (18 & Under) Tickets:
$13(in advance) $15(at the door)
All Seating is General Admission