The Ohnward Fine Arts Center
"Bringing the arts to everyone"
The Ohnward Fine Arts Center is a volunteer based, nonprofit organization that exists to offer quality and varied entertainment, provide lifelong learning opportunities, and foster creative expression throughout the community in a fiscally responsible manner.
Our Next Event: John Conlee
Sunday June 14 at 2PM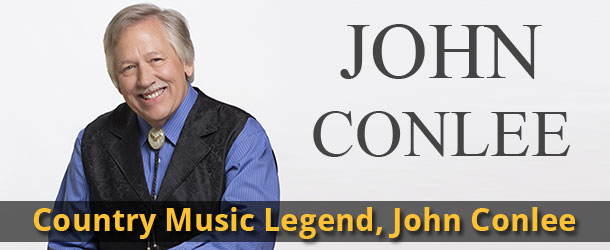 Country Music Legend and Grand Ole Opry Member
Sunday June 14, 2015 at 2:00 PM
John Conlee has been a member of the Grand Ole Opry since 1981. His success began in the late 1970's. In March of 1978, he released "Rose Colored Glasses," a song Conlee wrote, which became a huge hit as well as his signature song. In January of 1979, he released "Back Side Of Thirty" which went on to become a No. 1 record, and the hits continued to roll. The John Conlee hit list includes songs such as "Lady Lay Down," "Before My Time," "Friday Night Blues," "Miss Emily's Picture," "Busted," "I Don't Remember Loving You," "Common Man," "I'm Only In It For The Love," "In My Eyes," "As Long As I'm Rocking With You," "Years After You," "Domestic Life," "Mama's Rockin' Chair," "Hit The Ground Runnin'" and "Fellow Travelers." Overall, there have been 29 single releases throughout the years with 26 of them charting in the top 20 or better. Eight of those 26 have reached the coveted No. 1 spot on the national country charts. All of Conlee's hits have that unmistakable common thread - that unique voice.
Tickets:
$25(in advance) $30(at the door)
Our Location
The Ohnward Fine Arts Center is located at 1215 East Platt Street in Maquoketa, Iowa on Highway 64 (right across the road from the Jackson County Fairgrounds). Stop in and see our beautiful facility!
Click Here to go to the Maquoketa Chamber of Commerce to find out more information about Maquoketa and all we have to offer.