The Ohnward Fine Arts Center
"Bringing the arts to everyone"
The Ohnward Fine Arts Center is a volunteer based, nonprofit organization that exists to offer quality and varied entertainment, provide lifelong learning opportunities, and foster creative expression throughout the community in a fiscally responsible manner.
Our Next Event: Walkin' the Line - Featuring Bennie Wheels
Saturday April 20 @ 7PM.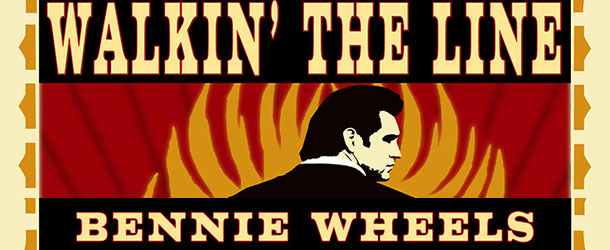 Bennie Wheels & "WALKIN' THE LINE" , The Ultimate Tribute to Johnny Cash, June Carter and The Tennessee Three, is the Nation's #1 and most authentic representation of The Man In Black in his "Folsom Prison" era prime! Seeing is believing, and when you go "Walkin' The Line" with Bennie Wheels, there's no doubt that Johnny Cash's spirit lives on!
Tickets:
$22(in advance) $25(at the door)
Students (18 & Under) Tickets:
$13(in advance) $15(at the door)
All Seating is General Admission
Our Location
The Ohnward Fine Arts Center is located at 1215 East Platt Street in Maquoketa, Iowa on Highway 64 (right across the road from the Jackson County Fairgrounds). Stop in and see our beautiful facility!
Click Here to go to the Maquoketa Chamber of Commerce to find out more information about Maquoketa and all we have to offer.