The Ohnward Fine Arts Center
"Bringing the arts to everyone"
The Ohnward Fine Arts Center is a volunteer based, nonprofit organization that exists to offer quality and varied entertainment, provide lifelong learning opportunities, and foster creative expression throughout the community in a fiscally responsible manner.
Our Next Event: The Gambler Returns - The Ultimate Kenny Rogers Tribute Show
Saturday June 17, 2023 at 2:00 PM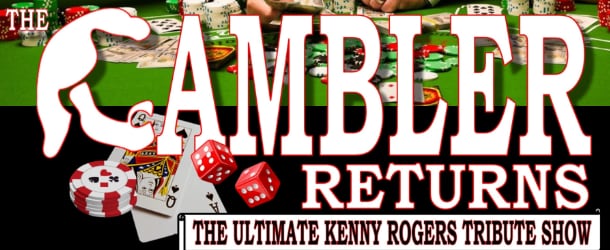 Honoring the legacy of Kenny Rogers
Award-winning country artist Alan Turner recreates memorable magic in the Ultimate Kenny Rogers Tribute Show, The Gambler Returns. This full band stage production will take you on a musical journey through the career of American icon Kenny Rogers, who sold more than 120 million albums worldwide and racked up 24 number-one hits, including "The Gambler," "Lady," "Islands In The Stream," "Lucille," "She Believes In Me" and so many more. Kenny's command of the stage, heartfelt performances, gift for storytelling and distinctive voice are all on full display in this nostalgic concert honoring the legacy of his live performances.
Tickets:
$22(in advance) $25(at the door)
Students (18 & Under) Tickets:
$13(in advance) $15(at the door)
All Seating is General Admission
Our Location
The Ohnward Fine Arts Center is located at 1215 East Platt Street in Maquoketa, Iowa on Highway 64 (right across the road from the Jackson County Fairgrounds). Stop in and see our beautiful facility!
Click Here to go to the Maquoketa Chamber of Commerce to find out more information about Maquoketa and all we have to offer.
Review Us!
We would love to hear about your experience at the Ohnward Fine Arts Center. Click the image below and leave us a review!