The Ohnward Fine Arts Center
"Bringing the arts to everyone"
The Ohnward Fine Arts Center is a volunteer based, nonprofit organization that exists to offer quality and varied entertainment, provide lifelong learning opportunities, and foster creative expression throughout the community in a fiscally responsible manner.
Raid the Roof!
We need a new roof and we need your help!
The Ohnward Fine Arts Center is now in it's 11th season and it is now time to replace the roof on the entire building.  I know this does not seem like a glamorous fundraiser, but it must be done!
The Ohnward Fine Arts Center is a non-profit organization. We receive no funding from the city of from tax dollars. We rely on the generous donations of our business partners and patrons to meet many of our expenses. As a 501(c)(3) organization, all donations to Ohnward are tax-deductible. We are deeply grateful to all those who have given so generously in the past, strengthening Ohnward and ensuring its vitality in this wonderful community.
Our Next Event: Eliminator ZZ Top Tribute Band
Sunday, December 31 at 7:00 PM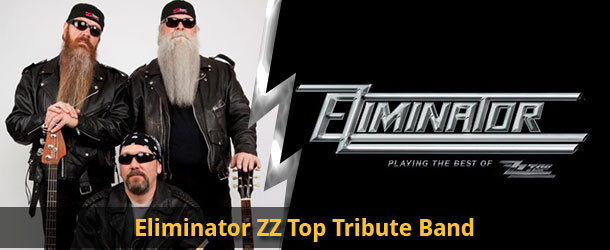 Formed in the fall of 1992 The Eliminator band played their first show on December 4th of that same year and haven't stopped since! Over the last twenty years they have continued to hone their act on the stages across the Midwest.
With close attention to detail ELIMINATOR has faithfully reproduced the Tone,Taste and Tenacity of "That Lil' Ol Band From Texas!" With a career spanning four decades, ZZ TOP has had countless hits that we all know and love ELIMINATOR plays ALL the greatest ZZ tunes from the radio classics "LaGrange" and "Tush" to their ground breaking music videos, "Sharp Dressed Man" and "Legs" which helped define MTV in the 80's
Twenty years of impersonating ZZ Top is unparalleled in the world of tribute artists. The only band that has been performing these songs longer than ELIMINATOR is ZZ TOP themselves! Come see for yourself how twenty years of playing together has made The Eliminator band is the next best thing to seeing ZZ TOP!
Tickets:
$25(in advance) $30(at the door)
All Seating is General Admission
Our Location
The Ohnward Fine Arts Center is located at 1215 East Platt Street in Maquoketa, Iowa on Highway 64 (right across the road from the Jackson County Fairgrounds). Stop in and see our beautiful facility!
Click Here to go to the Maquoketa Chamber of Commerce to find out more information about Maquoketa and all we have to offer.