The Ohnward Fine Arts Center
"Bringing the arts to everyone"
The Ohnward Fine Arts Center is a volunteer based, nonprofit organization that exists to offer quality and varied entertainment, provide lifelong learning opportunities, and foster creative expression throughout the community in a fiscally responsible manner.
Raid the Roof!
We need a new roof and we need your help!
The Ohnward Fine Arts Center is now in it's 11th season and it is now time to replace the roof on the entire building.  I know this does not seem like a glamorous fundraiser, but it must be done!
The Ohnward Fine Arts Center is a non-profit organization. We receive no funding from the city of from tax dollars. We rely on the generous donations of our business partners and patrons to meet many of our expenses. As a 501(c)(3) organization, all donations to Ohnward are tax-deductible. We are deeply grateful to all those who have given so generously in the past, strengthening Ohnward and ensuring its vitality in this wonderful community.
Our Next Event: John Denver Tribute show staring Ted Vigil
Saturday, February 4, 2017 at 7:00 PM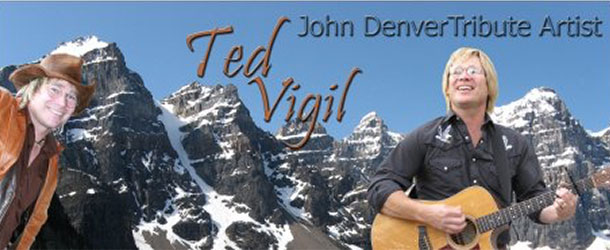 In 2006 he went on to Laughlin, NV to compete in the Talent Quest 2006 involving 28 states, New Zealand, Australia and Canada taking first place. Ted now performs nationwide for all kinds of venues and events. He's played twice now for John Denver's own "Windstar Foundation" in Aspen, CO. Ted was awarded the Rising Legend Award by the National Traditional Country Music Association. Ted also performs with Steve Wiesberg, John Denver's lead guitar player from the 70's who is quoted as saying "Apparently the audience thinks they all look and sound like John. I don't see it. I see it with Ted. A very strong physical resemblance... Uncanny!" The most heard comments after a show are "I can't believe how much he looks and sounds like John Denver!
$30 VIP Tickets - Only 100 Available. Granting early admittance into theater.
Tickets:
$25(at the door)
All Seating is General Admission
Our Location
The Ohnward Fine Arts Center is located at 1215 East Platt Street in Maquoketa, Iowa on Highway 64 (right across the road from the Jackson County Fairgrounds). Stop in and see our beautiful facility!
Click Here to go to the Maquoketa Chamber of Commerce to find out more information about Maquoketa and all we have to offer.