The Ohnward Fine Arts Center
"Bringing the arts to everyone"
The Ohnward Fine Arts Center is a volunteer based, nonprofit organization that exists to offer quality and varied entertainment, provide lifelong learning opportunities, and foster creative expression throughout the community in a fiscally responsible manner.
Our Next Event: Let's Rip It Up Featuring Everett Dean and Girl Group Sensation The Jersey Girls
Tuesday, December 31 @ 7PM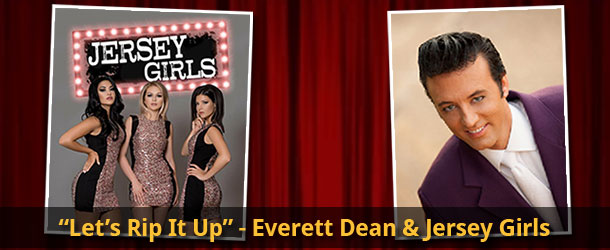 Let's Rip It Up: Let's Rip It Up: Celebrating the Birth Of Rock N' Roll & Beyond, is a show that covers the music to from early day's of rock n' roll to today!!! Hear the music of Jerry Lee Lewis, The Supremes, The Four Seasons, The Beatles, Whitney Houston, Etta James, Elvis Presley, Chuck Berry, Christina Aguilera, Motown, disco and many more! Starring rockabilly/rock n' roll recording artist, Everett Dean; and girl group sensation, The Jersey Girls. As appeared at the Paris Hotel, in Las Vegas.
Tickets:
$25(in advance) $30(at the door)
All Seating is General Admission
Our Location
The Ohnward Fine Arts Center is located at 1215 East Platt Street in Maquoketa, Iowa on Highway 64 (right across the road from the Jackson County Fairgrounds). Stop in and see our beautiful facility!
Click Here to go to the Maquoketa Chamber of Commerce to find out more information about Maquoketa and all we have to offer.
Review Us!
We would love to hear about your experience at the Ohnward Fine Arts Center. Click the image below and leave us a review!