The Ohnward Fine Arts Center
"Bringing the arts to everyone"
The Ohnward Fine Arts Center is a volunteer based, nonprofit organization that exists to offer quality and varied entertainment, provide lifelong learning opportunities, and foster creative expression throughout the community in a fiscally responsible manner.
Trivia Night
Saturday Night, October 25 at 6:00 PM
A fundraiser for the Ohnward Fine Arts Center. Doors open at 6:00 PM and competition begins at 7:00 PM. Prizes awarded for best Halloween Costume! Snacks, soda, water, beer, and wine available. No coolers allowed. Pre-registration is encouraged. Click here for the event poster.
Our Next Event: A Bob and Tom Comedy Night
Saturday, March 7 at 7PM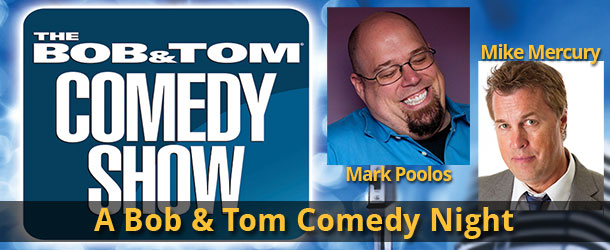 Featuring the Comedy of
Mark Poolos and Mike Mercury
Saturday March 7 at 7 PM
Must be 18 to attend!
Mark Poolos was born and raised in Edina, Minnesota. To start his career he co-starred in two independent films "Attack of the Killer Snow Cone Zombies" and "Joanie Loves Furbies". He did more films, some commercials and some theater but it wasn't enough, so he began his stand-up comedy career. Mark stands 6'7" weighs in at 350 technically a giant however he is very weak and a wimp. In his routines he weaves story of his life as a bumbling jolly giant in his fast engaging story telling style.
He has been compared to Louie Anderson. Mark is a true road dog, performing in 40 states and all across Canada.
Mike Mercury is a Wisconsin native who started his comedy career in 1984 at the world-famous Comedy Store in Los Angeles. He's appeared in concert with Jerry Seinfeld, Bob Saget, Louie Anderson, Tom Arnold and Ellen DeGeneres among others and has been heard nationally on public radio's A Prairie Home Companion with Garrison Keillor.
Tickets:
$15(in advance) $18(at the door)
Our Location
The Ohnward Fine Arts Center is located at 1215 East Platt Street in Maquoketa, Iowa on Highway 64 (right across the road from the Jackson County Fairgrounds). Stop in and see our beautiful facility!
Click Here to go to the Maquoketa Chamber of Commerce to find out more information about Maquoketa and all we have to offer.