The Ohnward Fine Arts Center
"Bringing the arts to everyone"
The Ohnward Fine Arts Center is a volunteer based, nonprofit organization that exists to offer quality and varied entertainment, provide lifelong learning opportunities, and foster creative expression throughout the community in a fiscally responsible manner.
Raid the Roof!
We need a new roof and we need your help!
The Ohnward Fine Arts Center is now in it's 11th season and it is now time to replace the roof on the entire building.  I know this does not seem like a glamorous fundraiser, but it must be done!
The Ohnward Fine Arts Center is a non-profit organization. We receive no funding from the city of from tax dollars. We rely on the generous donations of our business partners and patrons to meet many of our expenses. As a 501(c)(3) organization, all donations to Ohnward are tax-deductible. We are deeply grateful to all those who have given so generously in the past, strengthening Ohnward and ensuring its vitality in this wonderful community.
Our Next Event: Church Basement Ladies
July 14 and 15 at 7PM and July 16 at 2:00 PM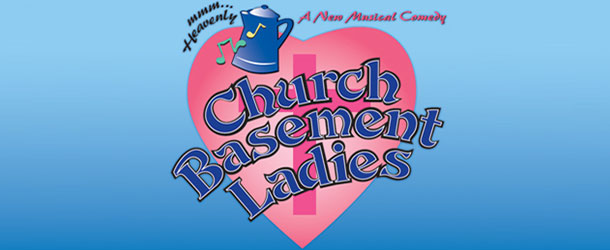 Church Basement Ladies, has been playing to sellout crowds for years. Now is your chance to see it! The church basement kitchen throughout much of America is often the heart and soul of any church. In "Church Basement Ladies" we meet the pastor, three main kitchen cooks and one daughter who run the kitchen and care for the congregation by preparing and serving the food. Like any great kitchen, problems are solved here as well. We see the four women handle a Lutefisk Dinner, a funeral, an Easter Fund Raiser, and, of course, a wedding. The stave off potential disasters, have fun, share and debate recipes, instruct the young, and keep the pastor on due course. This musical comedy based on recipes, food, and change in the church is funny, heart warming, and down to earth. It will bring back memories of many people you know from churches everywhere.
Enjoy a delicious dinner before Church Basement Ladies served 2 hours before each show by adding just $15 to your ticket price! Catered by the Maquoketa Eagles Club. Call 563-652-9815 to make dinner reservations.
Tickets:
$18(in advance) $21(at the door)
Students (18 & Under) Tickets:
$15(in advance) $18(at the door)
All Seating is General Admission
Our Location
The Ohnward Fine Arts Center is located at 1215 East Platt Street in Maquoketa, Iowa on Highway 64 (right across the road from the Jackson County Fairgrounds). Stop in and see our beautiful facility!
Click Here to go to the Maquoketa Chamber of Commerce to find out more information about Maquoketa and all we have to offer.