The Ohnward Fine Arts Center
"Bringing the arts to everyone"
The Ohnward Fine Arts Center is a volunteer based, nonprofit organization that exists to offer quality and varied entertainment, provide lifelong learning opportunities, and foster creative expression throughout the community in a fiscally responsible manner.
Cancelling events that are likely to draw crowds is an example of social distancing. Social distancing is deliberately increasing the physical space between people to avoid spreading illness. Staying at least six feet away from other people lessens your chances of catching COVID-19.
The Ohnward Fine Arts Center is committed to the safety of our patrons, resident partners, artists, volunteers and staff. It is of the highest priority. We have cancelled the April 25 show, Helen Russell and Company and have rescheduled them for 2022. Because of this show and other cancelations that have taken place at the Ohnward Fine Arts Center we are asking for any donations at this time. We are a 501 C3 and all donations are tax deductible. Donations can be made here a PayPal.Me/OhnwardFineArts.
Our Next Event: Bad Medicine (Bon Jovi Tribute Band)
Saturday, July 18, 2020 at 7:00 PM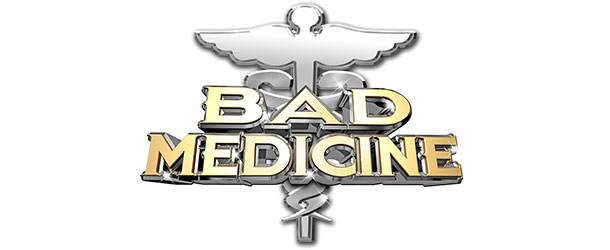 CANCELLED
Bad Medicine was formed and led by lifelong Bon Jovi fan, Joe Frasca, back in 2001. Through the years, the talented collection of musicians, with over 100+ combined years of on stage experience, has proven time and time again that Bad Medicine is truly the ?next best thing". In recent years, Bad Medicine has added several ?non-Jovi" songs from the same genre, for those longer sets and situations that require a more diverse performance. However, Bad Medicine remains the favorite choice for Bon Jovi, and is still true to giving tribute to one of the most iconic and successful bands in history. The band has a resume that includes high profile performances both nationally and internationally private, public, and corporate alike. Bad Medicine has opened up for several national acts, including Eddie Money, Great White, Lita Ford, Bret Michaels (on numerous occasions), Foghat, Blue Oyster Cult, George Thorogood, Rick Springfield, and more. The addition of other 80's Hair Bands like Whitesnake, Poison, Journey, etc, whenever needed, has made Bad Medicine a favorite of even very diverse audiences. If you want to see an accurate reproduction of the Bon Jovi sound, look, feel, and energy, it's safe to say some Bad Medicine is what you need...
Tickets:
$22(in advance) $25(at the door)
Students (18 & Under) Tickets:
$13(in advance) $15(at the door)
Our Location
The Ohnward Fine Arts Center is located at 1215 East Platt Street in Maquoketa, Iowa on Highway 64 (right across the road from the Jackson County Fairgrounds). Stop in and see our beautiful facility!
Click Here to go to the Maquoketa Chamber of Commerce to find out more information about Maquoketa and all we have to offer.
Review Us!
We would love to hear about your experience at the Ohnward Fine Arts Center. Click the image below and leave us a review!