The Ohnward Fine Arts Center
"Bringing the arts to everyone"
The Ohnward Fine Arts Center is a volunteer based, nonprofit organization that exists to offer quality and varied entertainment, provide lifelong learning opportunities, and foster creative expression throughout the community in a fiscally responsible manner.
Our Next Event: Bingo - The Winning Musical
July 10 and 11 at 7PM and July 12 at 2PM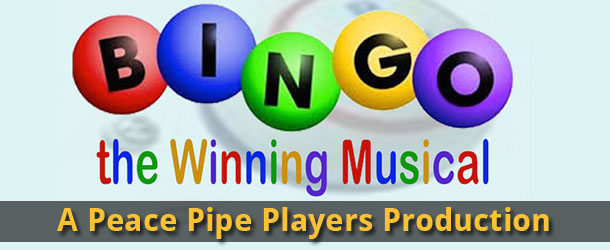 An Ohnward Fine Arts Center - Peace Pipe Player Production
July 10 and 11 at 7:00 PM and July 12 at 2:00 PM
Direct from Off-Broadway comes a splashy, zippy, fun new musical comedy about a colorful group of die-hard Bingo players and friends, Vern, Honey and Patsy, whose lives are thrown into a tizzy when a young stranger blows through their bingo hall and makes them confront their past. A hilarious musical with a tuneful score and outrageously funny story that leaves its audiences' pulses racing! During this uproarious new musical comedy, the audience plays three games of bingo! That's 3 lucky winners at every performance!!! BINGO, the winning new musical hailed by The New York Times as "fun-loving musical theatre." It's not just for bingo players or grandmothers or trendy hipsters up on the latest fad, This Musical is for everyone, so get ready to shout BINGO!
Tickets:
$15(in advance) $18(at the door)
Students (18 & Under) Tickets:
$10(in advance) $12(at the door)
Our Location
The Ohnward Fine Arts Center is located at 1215 East Platt Street in Maquoketa, Iowa on Highway 64 (right across the road from the Jackson County Fairgrounds). Stop in and see our beautiful facility!
Click Here to go to the Maquoketa Chamber of Commerce to find out more information about Maquoketa and all we have to offer.