Home for the Holidays with Amy Friedl Stoner
Saturday November 19, 2022 at 7:00 PM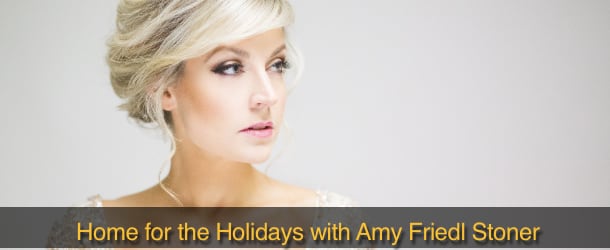 Get into the holiday spirit!
"Home for the Holidays with Amy Friedl Stoner" is an evening full of laughter and beautiful music! Mixing traditional Christmas songs with contemporary Holiday favorites, Amy uses her versatile soprano voice, heartfelt & comical stories to weave together this 90 minute program. Featuring a dynamite six piece band led by Luke Viertel, it's just what you need to get you into the holiday spirit!
Tickets:
$22(in advance) $25(at the door)
Students (18 & Under) Tickets:
$13(in advance) $15(at the door)
All Seating is General Admission
Silver Bells and Diamonds
Saturday November 26, 2022 at 7:00 PM
Featuring the Diamonds
Silver Bells and Diamonds combines the best of The Diamonds - In Concert with sparkling holiday favorites everyone will enjoy. The show opens with a Jingle Bells medley followed by a first half of hit songs from the 50s, 60s, 70s and 80s. Then, in the second half, The Diamonds use their signature harmony filled vocals and always entertaining stage presence to get the audience into the Christmas spirit with a fast paced ride through many of the great holiday favorites. It's a Yuletide Rock n' Roll Revue starring Santa's favorite helpers, THE DIAMONDS! Dancing in the aisles, Rock 'n Roll and "sparkling" holiday music--the perfect combination.
Tickets:
$25(in advance) $30(at the door)
All Seating is General Admission