Moana Jr.
Saturday August 6, 2022 at 7:00 PM and August 7 at 2:00 PM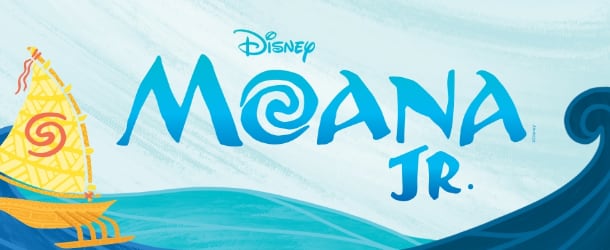 See the line where the sky meets the sea?
You'll love this thrilling and heartwarming stage adaptation of the coming-of-age tale of Moana as she sets sail across the Pacific to save her village and discover the truth about her heritage. She and the demigod Maui embark on an epic journey of self-discovery and camaraderie as she learns to harness the power that lies within. Adapted for young performers, this musical includes favorite songs by Tony&reg, GRAMMY, Emmy, and Pulitzer Prize-winning composer Lin-Manuel Miranda, Opetaia Foa'i, and Mark Mancina, such as "How Far I'll Go," "Shiny," and "You're Welcome." With its empowering message of bravery, Moana JR. is sure to awaken your inner hero!
Tickets:
$10(in advance) $13(at the door)
Students (18 & Under) Tickets:
$7(in advance) $10(at the door)
All Seating is General Admission
Gordy and Debbie
Saturday August 20, 2022 at 7:00 PM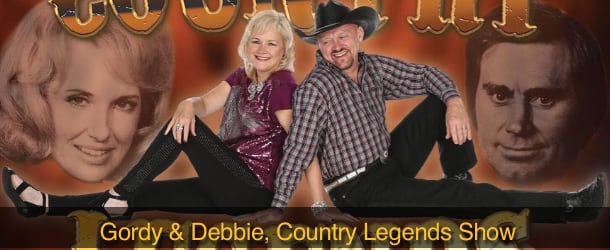 Country Legends Show
Gordy & Debbie take you on a nostalgic musical journey in their Country Legends show as they bring the songs and the faces of who made them famous to life! This meticulously designed show is enhanced with video footage in each song they perform and perfectly synced with the music to create the illusion of the original artist that performed the song, only with Gordy & Debbie providing their amazing vocals live! Some of the videos even provide a storyboard of each artist's life, complete with pictures of the past and present, as well as tidbits of interesting information about the artist or the song! This show is pure country music and storytelling at its finest and it's even laced with a little humor and some great audience participation. Some of the Country Legends you will hear Gordy & Debbie perform are Hank Williams, Patsy Cline, Merle Haggard, Lynn Anderson, Conway Twitty, Loretta Lynn, Kenny Rogers, Dolly Parton, George Jones, Tammy Wynette, Johnny Cash, Tanya Tucker, Glenn Campbell, Anne Murray, Willie Nelson, Alan Jackson, Reba McEntire, plus many more! The show's grand finale culminates with a medley of three great country songs all meshed together with an all-star cast of country music's biggest stars from the past and present. This show will be an experience you won't soon forget!
Tickets:
$22(in advance) $25(at the door)
Students (18 & Under) Tickets:
$13(in advance) $15(at the door)
All Seating is General Admission