Mollie B and Squeezebox with Ted Lange
Friday May 6, 2022 at 7:00 PM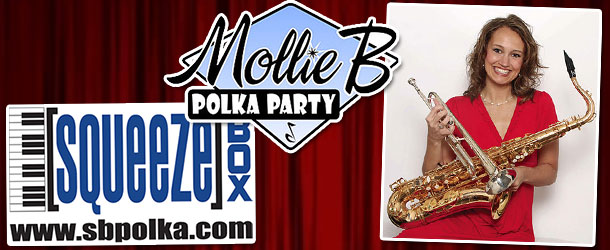 Featuring Ted Lange
Mollie B, the multi-instrumentalist and award-winning vocalist who is the host of the Mollie B Polka Party TV show, has been performing music all her life. Mollie started her career performing with the Jim Busta Band when she was only a child and due to her hard work and dedication, Mollie B now performs nation-wide -- live performances, as well as on TV and the movie screen. Mollie and her band can be seen in the Clint Eastwood movie The Mule. Mollie not only has performed on over 35 recordings, she has shared her many God-given talents with fans in over 30 states and eleven countries and continues to inspire young musicians with her love for music.
Tickets:
$22(in advance) $25(at the door)
Students (18 & Under) Tickets:
$13(in advance) $15(at the door)
All Seating is General Admission
Rock N' Roll Heaven
Saturday May 21, 2022 at 7:00 PM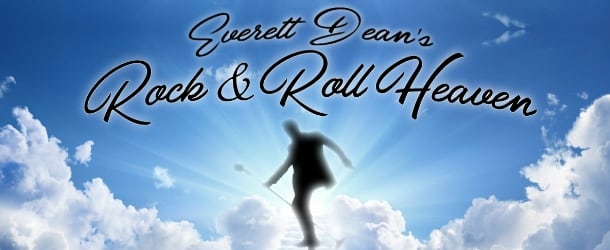 Produced and represented by Everett Dean Productions
Rock N' Roll Heaven is a highly entertaining tribute show to the stars of the 50's and 60's! Take a trip back with us and feel the excitement and energy, as these legends come alive in concert; just as they did in their prime, in the 1950's and 60's! Rock N' Roll Heaven is a full production show/concert, produced and represented by Everett Dean Productions. Rock N' Roll features entertainers who have played in Branson, Missouri and Las Vegas, Nevada; backed by an incredible show band! We would like to thank you for being a part of this journey, and celebrating a piece of history.
Tickets:
$22(in advance) $25(at the door)
Students (18 & Under) Tickets:
$13(in advance) $15(at the door)
All Seating is General Admission