Lynne Rothrocks Christmas Cabaret
Saturday, November 20, 2021 at 7:00 PM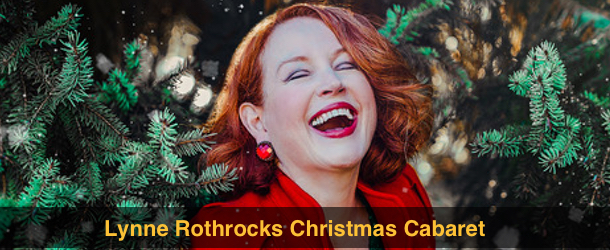 An Evening of Song, Story and Christmas Cheer
Lynne Rothrock and her merry band of musicians are sure to put you into the holiday spirit. Their brand of holiday music runs the gamut from toe-tapping and hand-clapping to nostalgic and sentimental, with just a touch of comedy thrown in for fun.
Vocalist Lynne Rothrock has enjoyed an illustrious career performing as a solo artist at venues including Birdland (NYC), The Bluebird Cafe (Nashville), Davenports Cabaret (Chicago) Aster Cafe (Minneapolis) Crown and Anchor (Provincetown, MA) with Michael Feinstein at the Dakota and the International Cabaret Conference at Yale University.
"A sassy, high energy redhead with great dramatic gifts and a voice that can bowl you over or gently lay your head upon her breast... Rothrock is the spiritual kin of Liza Minnelli, Bette Midler and Sarah Vaughan". - Nashville Scene, TN
Tickets:
$22(in advance) $25(at the door)
Students (18 & Under) Tickets:
$13(in advance) $15(at the door)
All Seating is General Admission
Branson on the Road - Christmas Style
Saturday, November 27, 2021 at 2:00 PM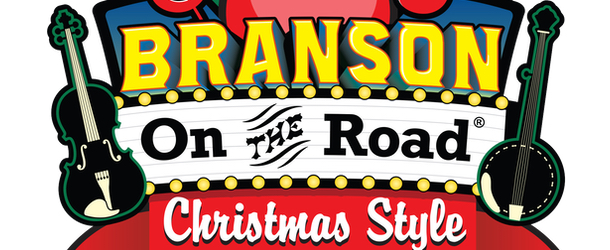 It's a Branson Country Christmas!
Start the season off right with Branson On The Road - Christmas Style. As more and more traditions slip away, here is a Christmas show that will warm your heart with music and memories. You'll sing along to Christmas classics, tap your toes to Bluegrass and Rockabilly style holiday songs, and laugh yourself silly with family-friendly comedy. This is a Christmas show for everyone!
Tickets:
$22(in advance) $25(at the door)
Students (18 & Under) Tickets:
$13(in advance) $15(at the door)
All Seating is General Admission