Johnny Rogers
Saturday, September 15 at 7:00 PM.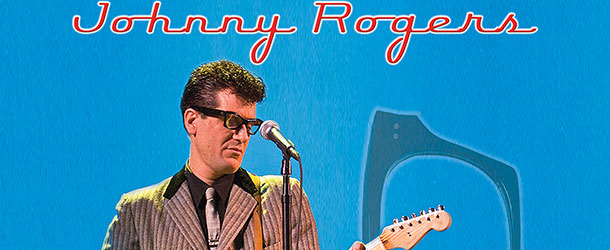 The History of Rock & Roll Buddy and Beyond
From Branson to Las Vegas, Rock 'n' Roll showman Johnny Rogers is in the business of bringing yesteryear's music and history of Rock 'n' Roll to life. This show is a crowd-favorite and appeals to just about everyone. Johnny is an outstanding musician, and can pull off guitar licks that would make Jimi Hendrix proud! That's why we say with Johnny Rogers, you get "Buddy and Beyond!" This show covers the 50's, 60's and 70's. A proven crowd favorite that will have you begging for more.
Tickets:
$22(in advance) $25(at the door)
Students (18 & Under) Tickets:
$13(in advance) $15(at the door)
All Seating is General Admission
Cheryl the Delightfully Naughty Hypnotist
Saturday September 29 @ 7PM
CHERYL'S comedy hypnosis show is a hysterical journey limited only by the imagination of her volunteers; and the law! So FUN, she?s almost illegal! You may surprise yourself by how hard you laugh as you watch from the audience or volunteer and become a ? in the show!

Number 1 Comedian Hypnotist in Chicago since 2009- #1 in the Quad Cities. Performing for comedy hypnosis shows since 2003. The Audience volunteers become the stars of the show. Unscripted Interactive laugh out loud entertainment. Laugh until your stomach hurts!

Raised by a career military officer and moving often Cheryl learned at a young age that humor is the shortest distance between two strangers! After her show, audiences say that they laughed HARD, until their stomachs hurt and then they laughed more or that they nearly pee'd their pants laughing, fair warning to empty your bladder before the show! Amazing audiences since 2003, Cheryl made the Quad Cities her home after opening for Comedian Josh Blue there in 2014.Rated Chicago's #1 Comedy Hypnotist for 2012 and 2013, Cheryl has performed at Chicago's Navy Pier, US Naval Base Great Lakes, and The Legendary Buffalo Chip in Sturgis South Dakota.

Cheryl's humor isn't twisted but it certainly is strategically bent as she mash nightes hypnosis and stand up comedy, Hyp-Nomedy! Her relatable style, sarcastic humor and clever material make for a laugh out loud evening from beginning to end! Make plans to come out for a night to remember! Only audience volunteers get to sleep with Cheryl, the Delightfully Naughty Hypnotist.


Must be 18 to attend!
Tickets:
$12(in advance) $15(at the door)
All Seating is General Admission