Rock Baby Rock
Saturday, March 24 at 7:00 PM.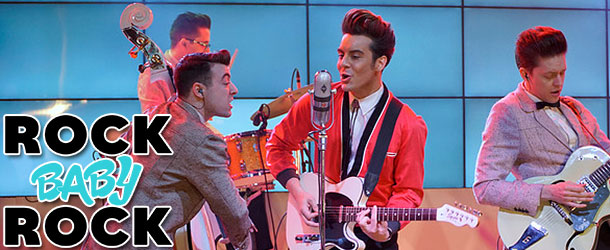 Staring original, "Million Dollar Quartet", member Lance Lipinski with Special Guest, Everett Dean.
Lance Lipinsky known in the Tony award winning The Million Dollar Quartet as Jerry Lee Lewis is still the entertainer and songwriter today who delivers an explosive pumping piano performance, showcasing influences of the 1950's and 60's. Inspired by Jerry Lee Lewis, Lance Lipinsky's piano-pounding, pompadour-bopping style is so spot-on, even Lewis himself gave Lipinsky his blessing. He and his Chicago based group, "ROCK BABY ROCK" take on a modern evolution of a timeless throwback style combining such sounds as Rockabilly, classic country, and 60's pop in an unforgettable live concert!!! Rock Baby Rock! Celebrating the Birth and History of Rock & Roll!
Sloppy joes being served before the show from 5 till 7 p.m!
Tickets:
$22(in advance) $25(at the door)
Students (18 & Under) Tickets:
$13(in advance) $15(at the door)
All Seating is General Admission