Ken Killian Big Band Salute to Veterans Holiday Show
Saturday, November 18 at 7:00 PM.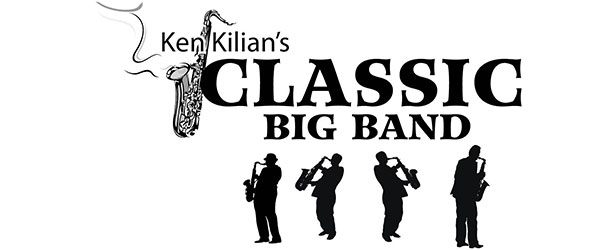 Ken Kilian?s Classic Big Band comes to the Ohnward Center to perform a great concert of big band era selections including lots of Holiday songs and a special Salute to Veterans segment! The Classic Big Band plays music that harkens back to and era when songs had beautiful melodies and lyrics that you could understand and repeat to anyone?.. this is truly a Big Band featuring five saxophones, three trumpets, three trombones, piano, bass, drums and vocals by Amy Dolan. We hope you?ll make it to the Ohnward Center on November 18th to enjoy Ken Kilian?s Classic Big Band!
Tickets:
$22(in advance) $25(at the door)
Students (18 & Under) Tickets:
$13(in advance) $15(at the door)
All Seating is General Admission
The Four Preps Holiday Show
Saturday, November 25 at 7:00 PM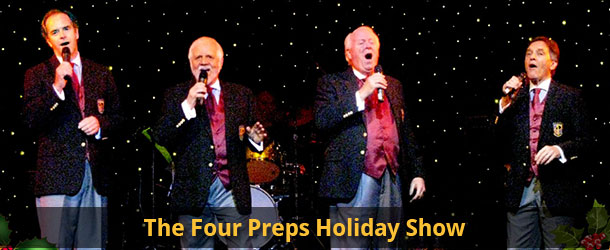 It's the most wonderful time of the year.
The songs of the hit pop-harmony ensemble The Four Preps stir up a memory or two hits like "26 Miles (Santa Catalina)", "Big Man," "Down By the Station," and "Dreamy Eyes" memories as dreamy and warm as an old-time Christmas morn.
The Four Preps will certainly share such era-favorites during their Christmas Show, which sparkles bright with more than a dozen traditional favorites like "O Come All Ye Faithful," "The First Noel," "It Came Upon A Midnight Clear," "Hark The Herald," "Winter Wonderland" & other holiday classics.
Now, in their 56th year of performance, The Four Preps are still fronted by original lead singer Bruce Belland, who is joined by the well-matched vocal force of Bob Duncan (formerly of the Diamonds), Michael Redman & Skip Taylor (from the Crew Cuts).
Their Christmas Show is a harmonious gift that's cheery and bright, delivered with an elegance and style that reminds us this truly is the most wonderful time of the year!
Tickets:
$25(in advance) $30(at the door)
All Seating is General Admission