Church Basement Ladies
July 14 and 15 at 7PM and July 16 at 2:00 PM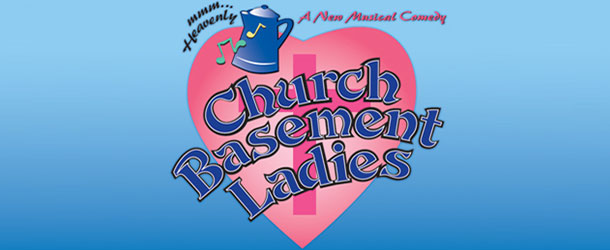 Church Basement Ladies, has been playing to sellout crowds for years. Now is your chance to see it! The church basement kitchen throughout much of America is often the heart and soul of any church. In "Church Basement Ladies" we meet the pastor, three main kitchen cooks and one daughter who run the kitchen and care for the congregation by preparing and serving the food. Like any great kitchen, problems are solved here as well. We see the four women handle a Lutefisk Dinner, a funeral, an Easter Fund Raiser, and, of course, a wedding. The stave off potential disasters, have fun, share and debate recipes, instruct the young, and keep the pastor on due course. This musical comedy based on recipes, food, and change in the church is funny, heart warming, and down to earth. It will bring back memories of many people you know from churches everywhere.
Enjoy a delicious dinner before Church Basement Ladies served 2 hours before each show by adding just $15 to your ticket price! Catered by the Maquoketa Eagles Club. Call 563-652-9815 to make dinner reservations.
Tickets:
$18(in advance) $21(at the door)
Students (18 & Under) Tickets:
$15(in advance) $18(at the door)
All Seating is General Admission
AUDITIONS: Alice in Wonderland JR.
Monday July 17 10:00 AM to Noon and 1:00 PM through 2:00 PM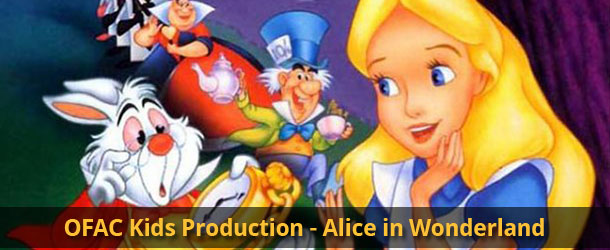 Auditions are July 17 from 10:00 AM to Noon and 1:00 PM through 2:00 PM
Travel down the rabbit hole and join Alice, one of literature's most beloved heroines, in her madcap adventures. Featuring updated songs from Disney's thrilling animated motion picture, Disney's Alice in Wonderland JR. is a fast-paced take on the classic tale. The ever-curious Alice's journey begins innocently enough as she chases the White Rabbit. Her adventures become increasingly more strange as she races the Dodo Bird, gets tied up with Tweedle Dee and Tweedle Dum, raps with a bubble-blowing Caterpillar and beats the Queen of Hearts at her own game!
Tickets:
Admission is FREE