The Odd Couple (Female Version)
Friday October 5 and Saturday October 6 @ 7PM & Sunday October 7 @ 2PM.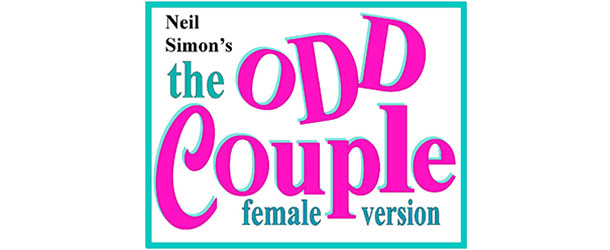 Unger and Madison are at it again! Florence Unger and Olive Madison, that is, in Neil Simon's hilarious contemporary comic classic: the female version of The Odd Couple. Instead of the poker party that begins the original version, Ms. Madison has invited the girls over for an evening of Trivial Pursuit. The Pidgeon sisters have been replaced by the two Constanzuela brothers. But the hilarity remains the same. "Very funny indeed." - New York Post
Tickets:
$12(in advance) $15(at the door)
Students (18 & Under) Tickets:
$10(in advance) $12(at the door)
All Seating is General Admission
Dave & Daphne
Saturday, October 20 at 7:00 PM.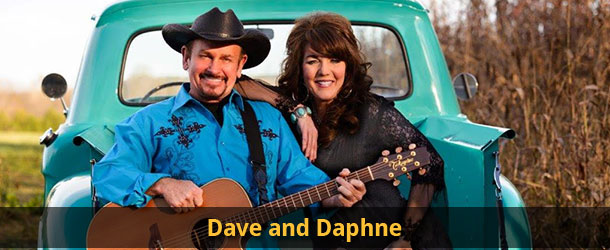 Dave Salyer has toured the world with Barbara Mandrell, performed for presidents at the White House and appeared on countless TV shows. Dave performs specific show dates with his uncle Jesse at The Grand Ole Opry. His solo repertoire ranges from "Orange Blossom Special" to "The Flight of the BumbleBee" and from "Wildwood Flower" to "The William Tell Overture". He is also an accomplished vocalist, songwriter and humorist!! Daphne Anderson has toured with some of the greatest Southern Gospel Music Groups of all time! --- The Bill Gaither Group, The Florida Boys, The Cathedrals, Rex Nelon, The Hinsons, and many others. The Southern Gospel Music Association voted her their Female Vocalist of the Year. Her recently recorded CD "Since I Fell for You" has been met with rave reviews across the U.S. and Canada. Her impressions of country music legends, Tammy Wynette, Loretta Lynn and Patsy Cline are phenomenal!!
Tickets:
$22(in advance) $25(at the door)
Students (18 & Under) Tickets:
$13(in advance) $15(at the door)
All Seating is General Admission