Kevin Macs Country Jukebox
Saturday, May 13, 2017 at 7:00 PM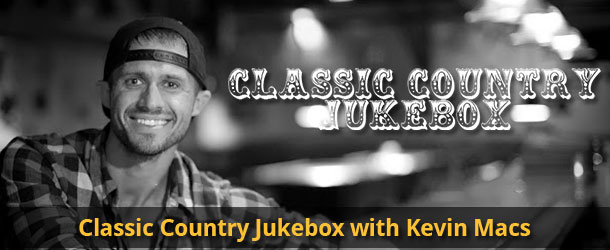 Kevin tours with some of today's hottest country music artists, he still loves to honor the legends who came before him and paved the way for the artists of today. In "Classic Country Jukebox" he does just that, performing hits by iconic artists Johnny Cash, Hank Williams, Sr., George Jones, Patsy Cline, Dolly Parton and so many more. This is a show for the true country music lover!
Before a single note leaves his lips or one chord is strummed from his acoustic guitar, national touring country music artist Kevin Mac will win you over with his warm, exuberant personality. In addition to being an incredibly talented musician, Kevin is a consummate entertainer. He is charming, funny and down-to-earth. He has a true knack for connecting with audiences of all ages, and crowds love him!
Tickets:
$22(in advance) $25(at the door)
Students (18 & Under) Tickets:
$13(in advance) $15(at the door)
All Seating is General Admission
Rhonda Vincent and the Rage
Saturday, May 27, 2017 at 7:00 PM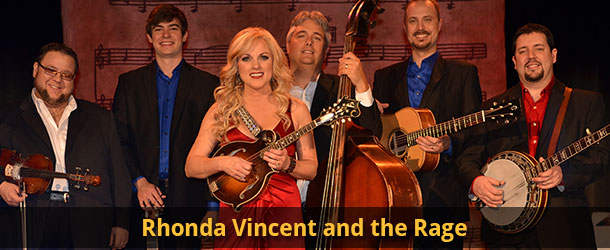 Famously crowned as "The New Queen of Bluegrass" by the Wall Street Journal, and the most decorated artist in that field. Vincent's music incorporates savvy contemporary touches while drawing deeply from the authentic traditions of classic bluegrass, with a flawless band that can execute break-neck instrumentals to heart wrenching ballads. Her latest project "Taken" features special guests ranging from Dolly Parton to Richard Marx. With over eighty awards to their name, Rhonda Vincent and the Rage are the most celebrated band in bluegrass.
Tickets:
$30(at the door)
Students (18 & Under) Tickets:
$30(at the door)
All Seating is General Admission