The Drew Art Gallery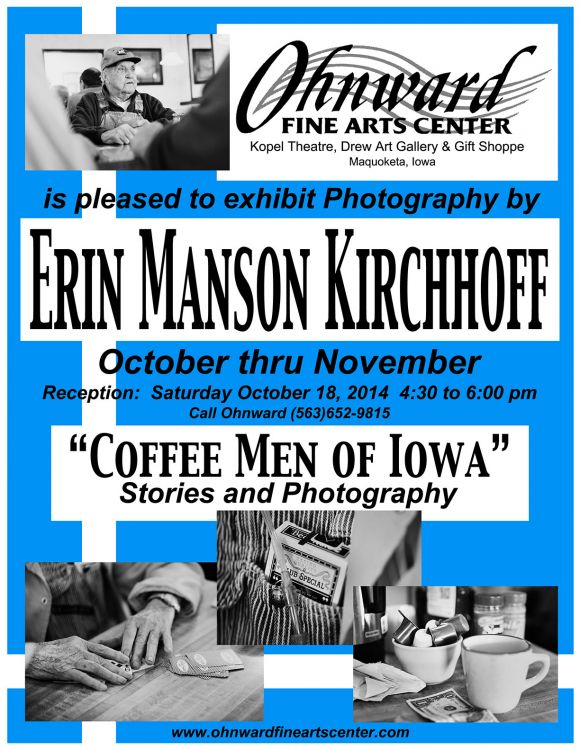 October-November Artist
Erin Manson Kirchhoff
As a little girl, I went to "breakfast" with my dad everyday.  I loved listening to their stories, hearing them give each other a hard time, and experiencing their special kind of friendship.
I have traveled around the state (and will continue to this year and maybe next), meeting different men's coffee groups.  I observed their routines, learned about the quirks of each group, and experienced a morning or two of their morning rituals.  In the process, I photographed the unique parts of each group as well as the comradery they have among each other.  I interviewed the men, learning about how their group was created and how it has changed throughout the years.
My show will consist of all black and white canvas prints.  The photos of each coffee group will be clustered together in a series and will be accompanied by framed text, highlighting each unique group and their life experiences (examples: how many are millionaires, how long each group has been together, what different locations/restaurants have they used over the years, what professions they have, etc).  I was planning to highlight 3 to 4 different groups at this show.